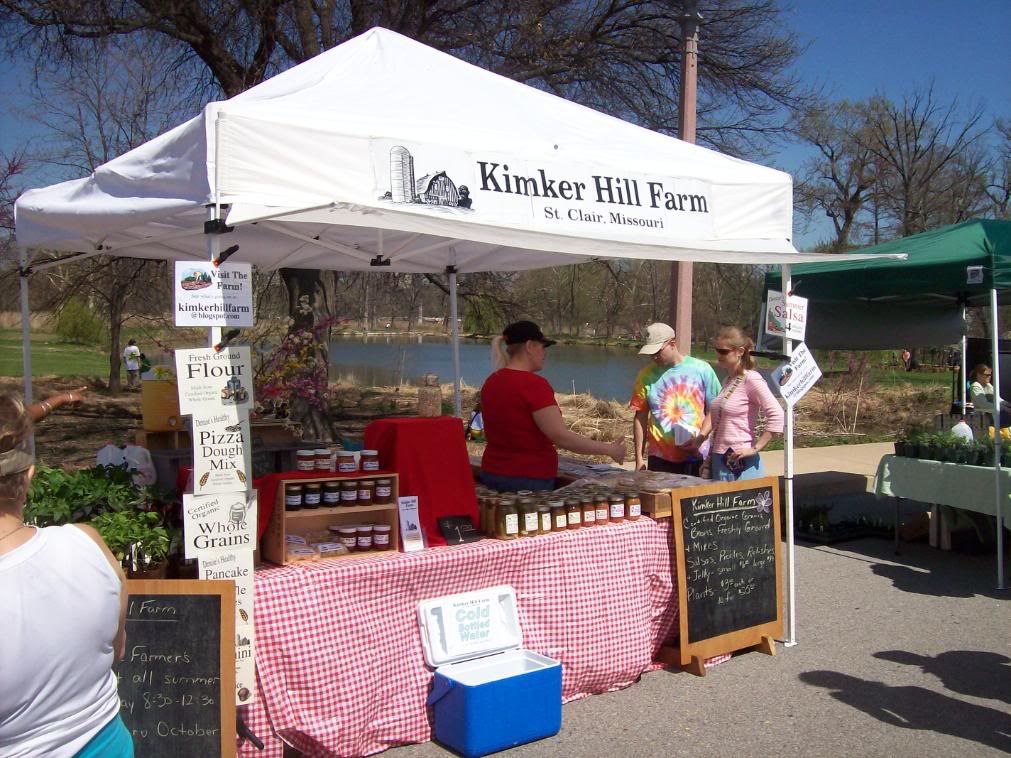 Thanks to all who made earth day such a success. It was a great day! The weather was perfect! We couldn't have asked for a more beautiful setting. It was wonderful to see so many of our usual customers and to meet so many new people.
We hope you were able to attend, and we hope to see you again at the Tower Grove Farmer's Market. We'll be there all summer long, beginning May 10th for the big kick off.
Now it's time for us to concertrate on planting. I have 240 tomato plants to try to get into the garden in the next week. Danny got the garden plowed & hilled & mulched last week & started putting in the t-posts. This week he & the boys need to finish the job.